It's been forever since I even realized or remembered I had a blog. It's kind of crazy how fast this year has gone!
So, what's been happening?
Hmm… March 10, 2022 … I had subcutaneous ulnar nerve surgery on my elbow. Today, I had another follow-up on it, after doing an FCE. I fou nd out that I need to have an ultrasound on my elbow because I'm still having pain and numbness through-out my arm. So, since April-ish, I've been on 2-lb weight limit, and it's frustrating as hell!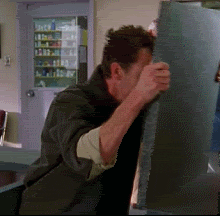 I just want my arm to work without pain like it did before this injury 11 months ago. Yeah, that's right. It happened 11 months ago and I'm still dealing with it. I'm scared I'm going to be dealing with it for the rest of my life.
I've been dealing with a lot of anxiety lately. A lot of it is related to my injury, obviously, but not all of it.
Some of it is because of my ADHD (and possible autism. Currently researching that), but some of it is just because of my childhood/teenage/even adult trauma. This book, Don't F*CKING Panic, by Kelsey Darragh, is awesome. I would totally suggest the printed version over the digital version because it is also a workbook. 😀 It's a great thing to experience, I will say! I'm already seeing differences in how I'm handling my racing thoughts!
I've been dealing with low energy as well. I had my appointment today at 830A. I got home around 930-ish, and I just passed the fuck out. Like hard-core until about 130P. That's how tired I was. Six hours of sleep, and that's usually plenty. Apparently, as soon as I hit 40.5, my body decided the short sleeps aren't enough. Ugh!
My relationship with my husband and Frannie is going strong. I have never felt my heart feel this full until she came into our lives. I've gained a few extra sisters and a bonus kiddo, and my lord, my heart is just so happy!